"For everything, there is a season" Ecclesiastes 3:1
Let me open with this inspirational quote:

"Our lives are a journey. As we move forward, we will not only figuratively experience the geography of life: the exhilaration of high mountains, the tranquility of calm meadows, the isolation of treacherous canyons, but we will also experience the seasons of life: the hope of spring, the abundance of summer, the harvest of autumn, and yes, the darkness and depression of winter."
― Seth Adam Smith
Just as the earth has its different seasons, so it is also essential that we understand that our life also consists of different seasons. But just as the seasons of the earth; either winter, summer or fall does not last forever, but only lasts till its purpose is fulfilled, the same way the different seasons of our lives do not last forever; they are only there to serve a purpose.
These different seasons that we go through in life are designed by God to help shape and mold us into the very image he created us to be. The truth, however, is that there are sometimes unexpected detours and roadblocks, which causes delayed destinations that often make us wonder why God is taking so long, and if he would even deliver us.
---

In Job 1:1-22, scripture tells of the man Job who had the most unexpected turn in his life in one day. The seasons we go through in life don't announce its coming. Today we here and the next minute same day we are there. But Job trusted the Lord his God (Job 13:15). His season was so bad that even his wife looking at him said "curse God and die!" (Job 2:9)

As we walk through this journey called life, we observe that we are always in a fight with the seasons of our life. But one thing we should endeavor to do is to ensure that we recognize the season of life that we are in. Is it fall, winter, spring, or summer?
Just as the Bible states, "There is a time for everything and a season for every activity under the heavens" (Ecclesiastes 3:1), we must understand that life is made of different seasons and each season is beneficial for our faith to grow in Christ. So be it Good seasons, Bad seasons, delayed seasons, Growth seasons, or productive seasons, we must be assured that it is for our good.
Romans 8:28
And we know that all things work together for good to them that love God, to them who are the called according to his purpose.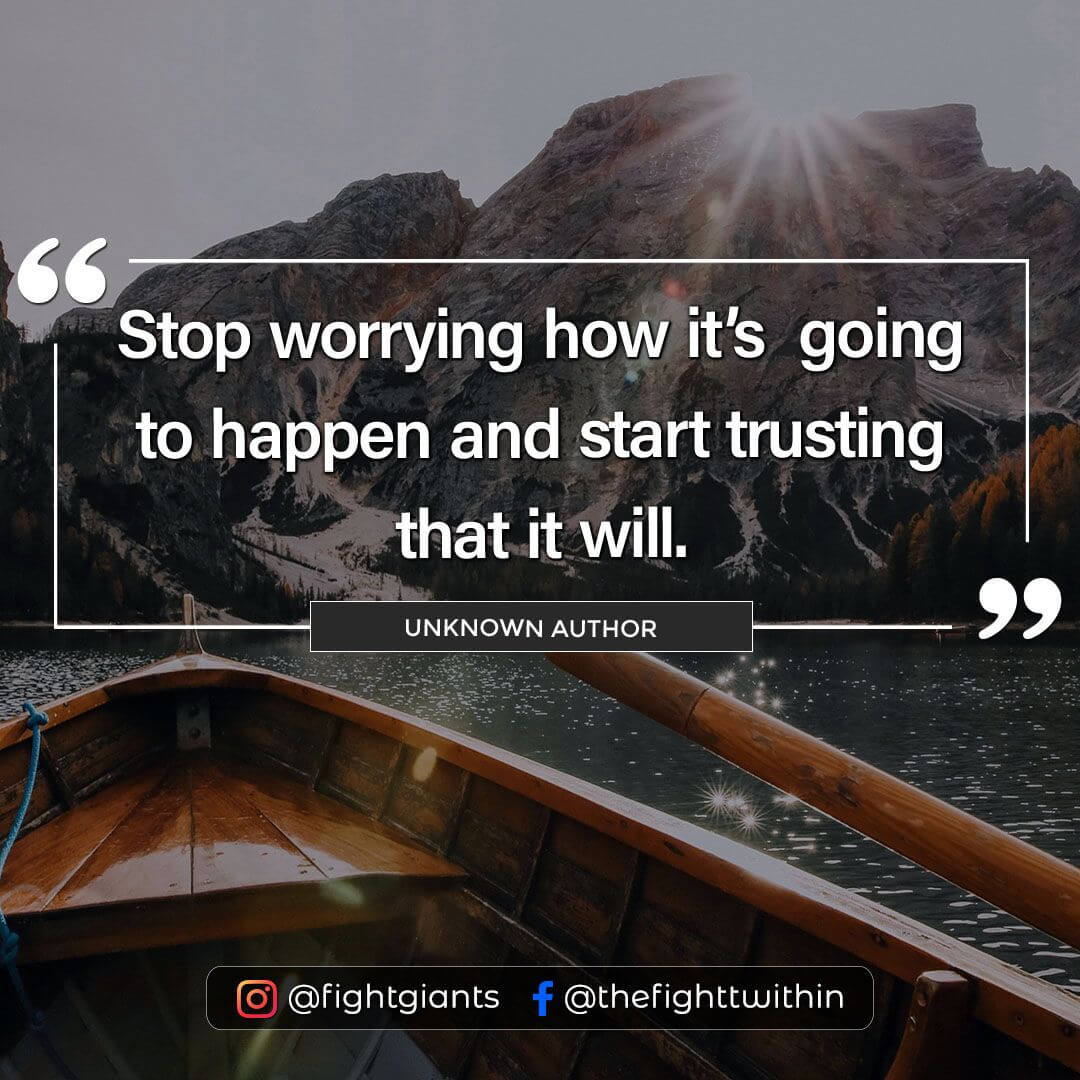 So, as we constantly struggle with "The Fights Within," we can either abort the process or just hang in there while we watch where God leads us as we experience the various seasons of life.
While we go through our seasons, it is very important for us to understand that our greatest support will not come from our loved ones, colleagues of friends. Our greatest support in times of difficulties comes from the Lord and like Job we will continuously look at the face of every discouragement, every raging storm, every battle and The Fights Within and say, "for I know that my redeemer lives!" (Job 19:25)
Job 14:14
If a man dies, shall he live again? All the days of my appointed time will I wait, till my change come.
Do remember that whatever season you are in right now will not last forever, "God will make everything beautiful its own time" (Ecclesiastes 3:11). So, like the children of Issachar (2 Chronicles 12:32), learn to understand the current season of life you are in; so, you can know what exactly God is trying to teach you and how to make the most of the season.