"We are hard pressed on every side, but not crushed; perplexed, but not in despair". 2 Corinthians 4:8-18
When on a ship and storms arise, one of the first things to do is to find an anchor you can hold on to; and this same principle should apply to our everyday life also.
James Patterson paints it beautifully with this statement:  "Bad stuff does happen sometimes, always remember that but remember that you have to move on somehow. You just pick your head up and stare at something beautiful like the sky or the ocean, and you move the hell on." 
When seasons change and life happens, it is okay not to be okay; but it just must not stop at whining and complaining. We must find a sure anchor that we can hold on to during these crushing seasons of life.
When the disciples of Jesus experienced a fierce storm on their voyage to the other side, after deploying all of their survival techniques, they finally resorted to calling on Jesus who proved himself to be the sure anchor and 'Master of storms.'(Matthew 8:23-27).
So as we keep fighting through the difficulties, hardships, and the struggles we encounter in this life, we must believe that the God we serve is bigger than anything we may face and that he is always with us through it all.
Quit whining, complaining, and trying to come out of it all by your strength. All of these would only prolong the crushing season. But I urge you to trust in the word of God to get through when life happens.
Like Hebrew 3:8 tells us, "Jesus Christ is the same yesterday, today, and forever," he sure can speak "Peace" to your storms. He has done it before, and he can still do it again if only you choose to call on him.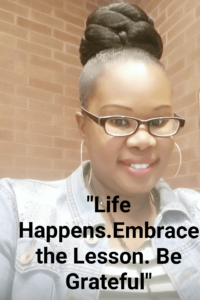 I'll leave you with the lyrics to this awesome song by Don Moen:
God will make a way there seems to be no way
He walks in ways, we cannot see; He will make a way for you.
He will be my guide
Hold me closely to His side
With love and strength for each new day
He will make a way, He will make a way